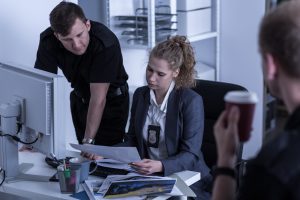 In New Jersey, the rules of evidence indicate that lay opinion testimony, which is non-expert witness testimony, is admissible when two conditions are met. First, the witness's testimony must be rationally based on their perception. Secondly, the testimony must assist in understanding the witness's testimony or determining a fact in issue.
However, assessing the admissibility and helpfulness of lay opinion testimony may present challenges when the potential for undue prejudice surfaces.
In State v. Sanchez , the Defendant filed a pretrial motion to exclude the lay opinion testimony of his parole officer who had identified him as a suspect in connection with a homicide and robbery investigation.