Although the United States Constitution and the New Jersey Constitution reflect the importance of the fundamental right to privacy, there exists a few doctrines which allow for warrantless search of a home. One such exception to the warrant requirement is the protective sweep doctrine.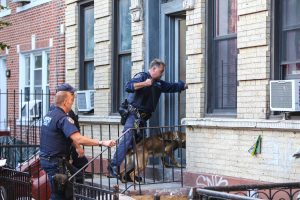 The United States Supreme Court determined in Maryland v. Buie that a protective sweep made during an in-home arrest is only justified when (1) officers can, as a precaution, search areas immediately adjoining the area of arrest if they are areas from which an attack can be immediately launched, and (2) officers can look beyond those adjoining spaces if that search is based on articulable facts that would make reasonably prudent officer believe there is a threat.
Although this is the standard for when arrests are made inside of a home, what happens when an arrest is made outside of the home? Recently, the Supreme Court of New Jersey answered this question in State v. Radel and State v. Terres.