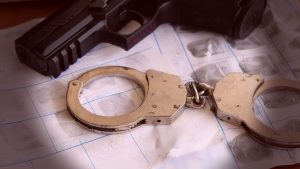 The Confrontation Clause, which is found in the Sixth Amendment of the United States Constitution, provides that "in all criminal prosecutions the accused shall enjoy the right to confront the witnesses against him". Article 1, Paragraph 10 of the New Jersey Constitution also guarantees this right to the criminally accused.
In some cases, however, the "witness" may be the person who has prepared a document or report for submission to the court. As the Supreme Court established in Melendez-Diaz v. Massachusetts, affidavits reporting the findings of a search or analysis may be considered "testimonial" and renders the affiants "witnesses" that are subject to the defendant's right to confrontation.
On December 27, 2021 the Supreme Court of New Jersey decided in State v. Jose Carrion that the Defendant's Sixth Amendment right to confrontation was violated. The Court came to this conclusion based on the circumstances surrounding the submission of an affidavit prepared by a non-testifying detective which contained the results of a firearms database search.