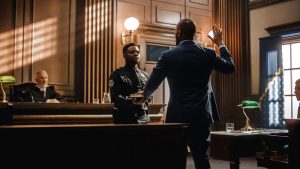 Witness "impeachment" refers to the process of attacking a witness's credibility and the accuracy of their testimony at trial. The Federal Rules of Evidence and the New Jersey Rules of Evidence both allow the impeachment of a witness's credibility by use of their prior convictions. However, when the witness is a defendant testifying in their own trial, there are specific rules that apply to the State's use of their prior convictions.
Under the N.J.R.E. 609,  the use of a prior conviction is limited "[i]f, on the date the trial begins, more than ten years have passed since the witness's conviction for a crime or release from confinement for it, whichever is later." The rule also states that when a conviction is ten years remote, it "is admissible only if the court determines that its probative value outweighs its prejudicial effect, with the proponent of the evidence having the burden of proof."
On December 27, 2021 the Supreme Court of New Jersey decided in State v. Tywaun S. Hedgespeth that a lower court's ruling, allowing the use of Defendant's prior convictions for impeachment purposes was not harmless error.