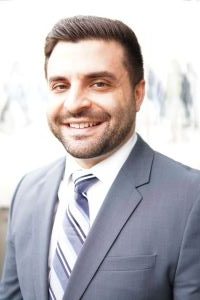 Attorney Stephen Natoli successfully argued before a three-judge panel that his client's rights had been violated during a 2019 trial handled by prior counsel.  Following the trial, Defendant was sentenced to twenty-three (23) years in prison.  He had been serving his prison sentence when he retained Mr. Natoli for his appeal.
At issue on appeal was whether or not, a testifying detective could narrate a video of the incident and render a lay opinion regarding an ultimate issue in the case: the cause of the car wreck.
Also at issue was whether or not valid waiver of Defendant's appearance had occurred on the day of a crucial pre-trial testimonial hearing.
In an opinion authored by Judge DeAlmeida and joined by Judges Fisher and Currier, the appellate panel ruled that it was error to admit the lay opinion testimony of the detective.  Further, the panel found that a valid waiver of defendant's appearance had not occurred and the court committed error in failing to conduct an inquiry as to the Defendant's whereabouts.